DRONA Mobile enters PCQuest's Best IT Implementations of 2012 -Phase III
DRONA Mobile is the perfect tool to fuel and execute any enterprise's engagement strategy. We know it and we're happy to see that others are acknowledging it too. Though DRONA has brought Deltecs many awards since it launched in the market, we're excited to share news of the selection of Project DRONA VCAST (now known as DRONA Mobile) at Essar Group in PCQuest's Best IT Implementations of 2012, Phase III. It is one of the top 12 IT implementations of 2012 in Communications.
Essar Group contacted Deltecs when Essar OIL (business vertical) was scouting a solution that would support effective training of senior executives across geographies. It's a common story across enterprises. Ongoing trainings are critical to the quality of top management which in turn has a direct impact on the growth and profit of a business. However, in realistic scenarios, busy executives often miss classroom trainings owing to travel, busy schedules and other commitments at the workplace.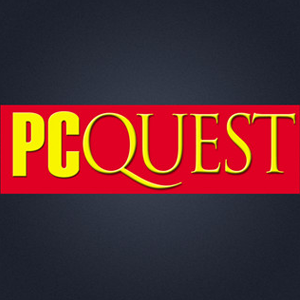 This is a typical situation where DRONA Mobile fits the bill perfectly. DRONA Mobile was installed on the smartphones of executives at Essar and trainings were pushed to them from a VCAST server integrated with BlackBerry Enterprise (BES) and Express Server (BESx). Training and learning content such as videos, presentations, surveys, sales calls, etc. developed for the mobile engagement initiative were streamed on 2G connectivity to the executive's BlackBerry devices. Executives got timely quality training on their always handy smartphones, any time, any place, in short and effective formats.
By implementing DRONA Mobile, Essar not only enhanced the quality of its top management but also reduced the burden on its training teams and HR, and enriched the employee-employer relationship.
For the DRONA team, the project's nomination in Best IT Implementations of 2012, Phase III is a big pat on the back for the commitment and hard work that's gone into it. It's a tremendous feat for a startup to feature on this list.
Congratulations, Team DRONA!